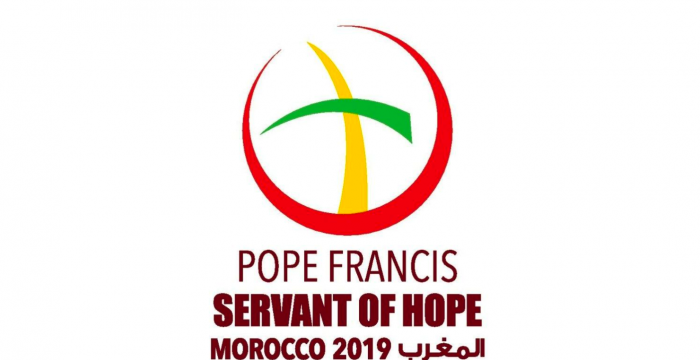 On March 30th, Pope Francis plans to make a historic interfaith visit to Morocco. During this visit the Pope will meet with the highest ranking Islamic cleric in the country, and it is being reported that one of the chief goals of this trip will be to "strengthen ties" between Christianity and Islam. In anticipation of this trip, the Vatican held a logo creation contest, and the winning entry combined the cross with a crescent in order to "highlight the interreligious relations between Christians and Muslims. The following comes from Vatican News…
The official logo of the Pope's visit was chosen from about 50 entries in a competition. An explanatory note accompanying the logo's release says that a cross and a crescent in the logo are symbols of Christianity and Islam which highlight the interreligious relations between Christians and Muslims.

In fact, during the 2-day trip, Pope Francis will meet the leader of Moroccan Muslims, 800 years after the meeting between St. Francis of Assisi and Sultan Al-Malik al-Kāmil of Egypt.

The logo has the colours of the two countries: green and red for Morocco, yellow and white (background) for the Vatican.
Of course all of this comes on the heels of the Pope signing the most historic interfaith document in history. For much more on this, please see my previous article entitled "The Pope And Islam's Most Important Imam Just Signed A Covenant That Pushes Us Much Closer To A One World Religion".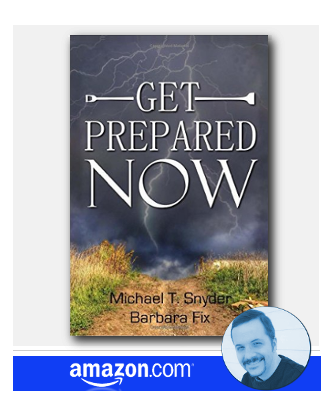 About the author: Michael Snyder is a nationally-syndicated writer, media personality and political activist. He is the author of four books including Get Prepared Now, The Beginning Of The End and Living A Life That Really Matters. His articles are originally published on The Economic Collapse Blog, End Of The American Dream and The Most Important News. From there, his articles are republished on dozens of other prominent websites all over the nation. If you would like to republish his articles, please feel free to do so. The more people that see this information the better, and we need to wake more people up while there is still time.