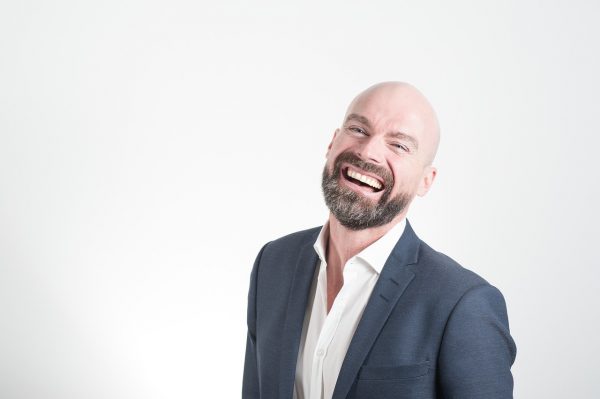 Wall Street is still treating this crisis as a temporary trade dispute, but the Chinese see things completely differently. At this point, the narrative in China is that the U.S. has deeply insulted their national honor, and every angry statement from U.S. officials is just digging the knife in a little bit deeper. The Chinese began their retaliation to Trump's new tariffs with some new tariffs of their own, but they won't be stopping there. As I stated yesterday, China literally has hundreds of different ways that they can hurt us, and the longer this crisis goes the more likely it is that they will utilize all of those weapons.
And we got a hint of what might be coming on Tuesday. An editorial published in government-run media outlets boldly proclaimed that the conflict between the United States and China was now a "people's war"…
In a series of opinion pieces and on-air editorials, the country's government-controlled media used strong and nationalistic language to reassure a shaky domestic audience that China's economy can weather the higher tariffs imposed last Friday by US President Donald Trump.

One strongly worded editorial published by both the Xinhua News Agency and the People's Daily, the Communist Party mouthpiece, said that while the US was fighting for "greed and arrogance," China fought to defend "its legitimate rights and interests."

"The trade war in the United States is the creation of one person and his administration who have swept along the entire population of the country. Whereas the entire country and all the people of China are being threatened. For us, this is a real 'people's war,'" the editorial said.
And similar sentiments were expressed on state-owned television during a prime time broadcast…
During a prime time broadcast on Monday, CNN reported that the state broadcaster CCTV also aired a statement saying that China would "fight for a new world."

"As President Xi Jinping pointed out, the Chinese economy is a sea, not a small pond," anchor Kang Hui said on his 7 p.m. news show. "A rainstorm can destroy a small pond, but it cannot harm the sea. After numerous storms, the sea is still there." Hui concluded echoing a popular refrain, that "China…doesn't want to fight, but it is not afraid to fight."
Amazingly, U.S. stocks actually went up on Tuesday following these remarks. Apparently investors think that China's new "people's war" is pretty funny.
But they won't be laughing when China starts playing hardball with us.
For example, how much pressure do you think that President Trump will feel when the Chinese suddenly announce a national boycott of U.S. goods in the middle of Trump's re-election campaign?
As CNBC has pointed out, China has implemented such boycotts numerous times before…
At the height of the South China Sea conflict in 2016, China administered an unofficial boycott of mangoes and bananas from the Philippines. The region is still in dispute.

Years before that, China boycotted salmon from Norway during a hotly contested human rights issue, and Norway eventually relented.

Five years back, the world's second largest economy also boycotted Japanese cars and minerals over a territorial dispute in the East China Sea.
In addition, a massive Chinese boycott of South Korean goods in 2017 turned out to be an immense blow to the South Korean economy.
What do you think that it would do to the U.S. economy and to U.S. financial markets if China suddenly did the same thing to us?
It would be absolute chaos, and Trump would feel an unbelievable amount of pressure to cave in because his re-election prospects would be diminishing with each passing day.
This is a strategic advantage that the Chinese have over Trump. They don't have to worry about the calendar, but Trump does.
And Trump could not hit back by declaring a national boycott of Chinese goods because he does not have that authority. He could ask his supporters to conduct such a boycott, and undoubtedly some of them would go along, but most Americans would just continue to shop the way that they are shopping right now.
If large U.S. corporations lose all access to the second largest economy in the world, it would be a complete and utter disaster for them. As Matt Egan has pointed out, the Chinese market has become "a critical growth engine" for some of the largest U.S. brands…
China's booming middle class is a critical growth engine for Boeing (BA), Apple, Nike (NKE) and other American brands. China is expected to keep growing in importance as a buyer. And America's insatiable appetite for cheap goods has created a Chinese factory juggernaut that employs millions of workers.

The world's two largest economies are each other's biggest trading partners. Nearly $700 billion in goods were sent between China and the United States in 2018 alone. And with $1.1 trillion of Treasuries, China is America's largest foreign creditor.
In 2018, Apple reported total revenue of 265.6 billion dollars.
51 billion dollars of that total came from China.
Apple is extremely vulnerable, and so are dozens of other large U.S. corporations.
Out in the middle of the country, many farmers are already almost mad enough to pick up their pitchforks and march on Washington because of this trade war.
As a result of our deteriorating trade relationship, soybean exports from the U.S. to China have fallen from $14 billion in 2016 to $12 billion in 2017 to just 3.1 billion in 2018.
Desperately hoping that things would turn around, U.S. soybean farmers have stockpiled an all-time record of almost 1 billion bushels of soybeans…
Since December, when U.S. and China negotiators called a truce to tariffs and began signaling that an agreement might be reached, soybean farmers had been holding out hope that sales to China would resume, said Todd Hultman, an Omaha-based grain market analyst with agriculture market data provider DTN. In the meantime, the farmers had been storing a record stockpile of nearly 1 billion bushels.

The latest news of a new round of tariffs, with no agreement in sight, spooked the financial markets and some farmers who had been tentatively optimistic.
And now that trade negotiations have completely fallen apart, the price of soybeans is falling like a rock. In fact, we just saw it hit the lowest level in a decade.
Needless to say, the American Soybean Association is not at all pleased with the latest developments…
In a statement Monday, the American Soybean Association reacted with frustration edged with anxiety.

"The sentiment out in farm country is getting grimmer by the day," said John Heisdorffer, a soybean farmer in Keota, Iowa, who is chairman of the ASA. "Our patience is waning, our finances are suffering and the stress from months of living with the consequences of these tariffs is mounting."
Of course soybean farmers are far from alone. Thousands upon thousands of farmers all over America are on the brink of financial ruin, and one J.P. Morgan analyst is describing it as a "perfect storm" for U.S. farmers…
The state of American agriculture is "rapidly deteriorating" into crisis, J.P. Morgan said Tuesday, due to three factors: declining exports, a poor crop of corn and soybeans and the trade war with China.

"Overall, this is a perfect storm for US farmers," J.P. Morgan analyst Ann Duignan said in a note to investors.
It is funny how that term keeps popping up. Without a doubt, a perfect storm is rapidly coming together for the entire U.S. economy, but most Americans are still in denial about what is happening.
As for this "trade dispute", the truth is that it isn't going to go away any time soon.
In fact, a senior official in the Trump administration just told Axios that "he can't see the fight getting resolved before the end of the year"…
A senior administration official said the differences between the two sides are so profound that, based on his read of the situation, he can't see the fight getting resolved before the end of the year.
The longer this trade war lasts, the more painful it will become for the U.S. economy.
And as we move toward a presidential election year, the Chinese will increasingly be the ones with the strategic leverage.
So Wall Street can laugh for now, but the Chinese are fully convinced that they will be having the last laugh in this matter.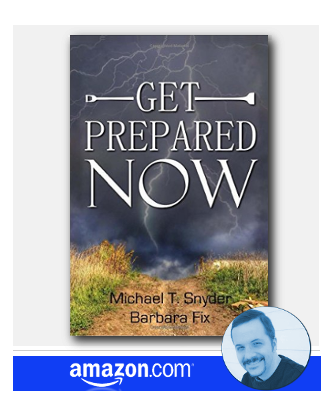 About the author: Michael Snyder is a nationally-syndicated writer, media personality and political activist. He is the author of four books including Get Prepared Now, The Beginning Of The End and Living A Life That Really Matters. His articles are originally published on The Economic Collapse Blog, End Of The American Dream and The Most Important News. From there, his articles are republished on dozens of other prominent websites. If you would like to republish his articles, please feel free to do so. The more people that see this information the better, and we need to wake more people up while there is still time.