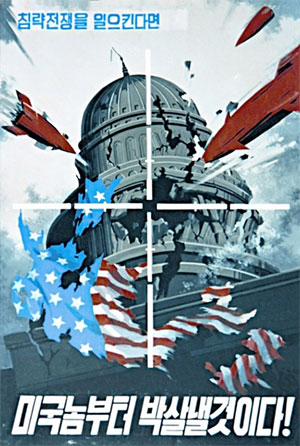 South Korea's military fired dozens of shells at rival North Korea this morning after the North launched a single artillery round at a South Korean border town.
Seoul's defence ministry said in a statement that its own missiles had landed at the exact spot from where North Korea had fired its single shell.
There were no other immediate details from the military, but it appeared that North Korea did not respond to South Korea's returned fire.
It is believed that the North's shells may have been targeting South Korean loudspeakers that have been broadcasting anti-Pyongyang propaganda over the border for the past week – an unorthodox practice not used by either side in the conflict since 2004.
North Korea later issued a warning for Seoul to stop the pro-democracy broadcasts within 48 hours or face the prospect of further strikes on the loudspeakers and the military units which guard them.
(Read the rest of the story here…)