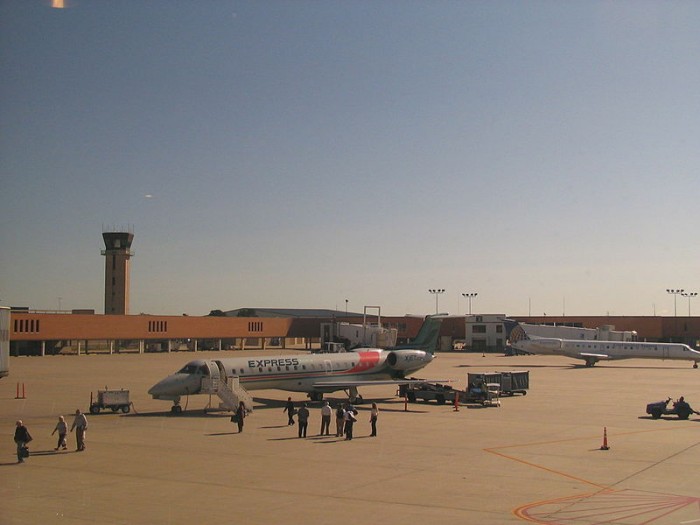 A small airplane plowed into the top of a flight safety center at an airport in Kansas after losing engine power on takeoff Thursday, killing at least four four people, injuring five and leaving four others missing, officials said.
The twin-engine Beechcraft King Air reported trouble after taking off from Mid-Content Airport in Wichita around 10 a.m. ET. It hit a two-story FlightSafety International building while trying to return to the runway, the Federal Aviation Administration said. The crash sent up thick plumes of black smoke that could be seen for miles.
"There wasn't a loud bang, there wasn't a loud pop. It just sounded like something falling off a truck," Jaison Podkanowicz, who says he works near the airport, told NBC News. He said he saw the airplane "just sitting on the top of the building on fire" as "black, hazy smoke" billowed from a gaping "hole" at the top of the structure.
(Read the rest of the story here…)