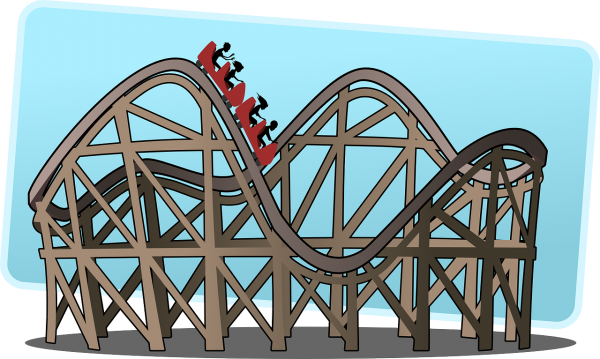 If your head is spinning from the wild fluctuations that have shaken global financial markets, you are definitely not alone. On Sunday, President Trump angrily threatened to hit China with enormous new tariffs, and it looked like hopes for a trade deal between the United States and China had collapsed. Overnight, Chinese stocks had their worst session in three years, and many expected U.S. stocks to experience a similar plunge. But then on Monday we learned that the Chinese had decided to move forward with trade talks this week anyway, and global financial markets started rebounding in a major way. In fact, the Dow Jones Industrial Average rebounded more than 400 points…
The Dow closed just 66 points lower on Monday, recovering from a plunge of as much as 471 points. The S&P 500 and Nasdaq also erased their sharp losses, ending just 0.5% lower.

The comeback signals investors don't believe President Donald Trump's surprise threat to impose higher tariffs on China will spark a painful deepening of the trade war. Optimists are even hoping an historic trade deal will still be reached.
Crisis averted, right?
Well, it certainly looked like smooth sailing was ahead until U.S. Trade Representative Robert Lighthizer told the press that new tariffs will still be imposed on Chinese goods on Friday. The following comes from Zero Hedge…
While a Chinese delegation is still scheduled to visit Washington as planned this week, with talks to take place Thursday and Friday, U.S. Trade Representative Robert Lighthizer told reporters Monday that the Trump administration plans to increase duties on Chinese imports at 12:01 a.m. on Friday, accusing Beijing of backpedaling on commitments it made during negotiations.

U.S. and China had been making substantial progress on a trade deal, but in the past week China has reneged on some of its promises:

"We felt we were on track to get somewhere. Over the course of last week we have seen an erosion of commitments by China," Lighthizer said, adding that significant issues remain unresolved, including whether tariffs will remain in place.

The result, more than half of the intraday gains have been erased already…
This is a huge gamble by the Trump administration.
As I explained yesterday, the Chinese have been dragging their feet because they really don't want a trade deal with Trump unless somehow they were able to miraculously get everything that they wanted. They would very much prefer to negotiate with whoever follows Trump in the White House, and they have been using trade negotiations as a delaying tactic to keep Trump from imposing more tariffs on them.
Of course eventually Trump was going to figure out that he was being played, and so now Trump is going to impose new tariffs anyway, and he is hoping that this will be enough leverage to force the Chinese into an agreement.
But there is also the possibility that the entire process could blow up and the Chinese could walk away from negotiations permanently.
And if the Chinese do walk away, it is going to be a disaster for global financial markets.
To me, it seems quite foolish to try to push China around. The Chinese are very, very proud people, and they don't take threats very well at all. If they feel like they have been disrespected, it is something that they will remember for a very, very long time.
But many in Congress seem to approve of Trump's approach. In fact, Democrat Chuck Schumer is encouraging Trump to "hang tough on China"…
Hang tough on China, President @realDonaldTrump. Don't back down. Strength is the only way to win with China.
Schumer absolutely hates Trump and would love to see him removed from office, so why the encouraging words?
To me, this smells like a trap. Schumer understands that if negotiations fail it will be a huge blow to the U.S. economy, and if the economy tanks that will be a huge plus for Democrats in 2020.
Over in China, they are officially freaking out over the Trump administration's latest moves. In fact, an article in the South China Morning Post just compared Trump to Thanos…
The tweets roiled markets in China and Hong Kong, leading one analyst to compare Trump to Thanos – the character from the box office smash Avengers who wiped out half of all life in the universe with a snap of his fingers.

"He snapped his fingers and rattled the market," said Sheng Liugang, director of the trade and development research programme at the Chinese University of Hong Kong, adding that the move would add to pressure on the Chinese economy, which outperformed expectations in the first quarter of the year, largely due to stimulus measures from Beijing.
We'll see what happens when U.S. and Chinese officials meet this week.
If the Trump administration is able to strong-arm the Chinese into a deal, Trump will be hailed as a master negotiator and global financial markets will rejoice.
But if a deal is not reached and the Chinese walk away, global financial markets will tank and it could push us into the next economic crisis. According to Warren Buffett, a full-fledged trade war between the United States and China "would be bad for the whole world"…
If we actually have a trade war, it would be bad for the whole world. It could be very bad depending on the extent of it," Buffett told CNBC.

He added that China and the United States are playing a "dangerous game."
The stakes are exceedingly high, and the outcome of these negotiations could go either way.
By the end of the week things should be much clearer, and if a deal is not reached we could see events start to spiral out of control pretty rapidly.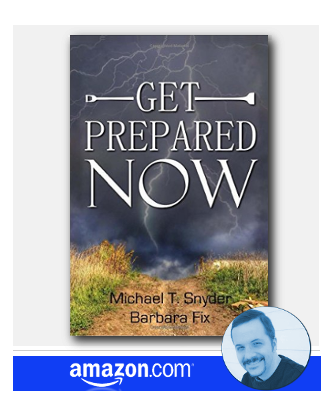 About the author: Michael Snyder is a nationally-syndicated writer, media personality and political activist. He is the author of four books including Get Prepared Now, The Beginning Of The End and Living A Life That Really Matters. His articles are originally published on The Economic Collapse Blog, End Of The American Dream and The Most Important News. From there, his articles are republished on dozens of other prominent websites. If you would like to republish his articles, please feel free to do so. The more people that see this information the better, and we need to wake more people up while there is still time.