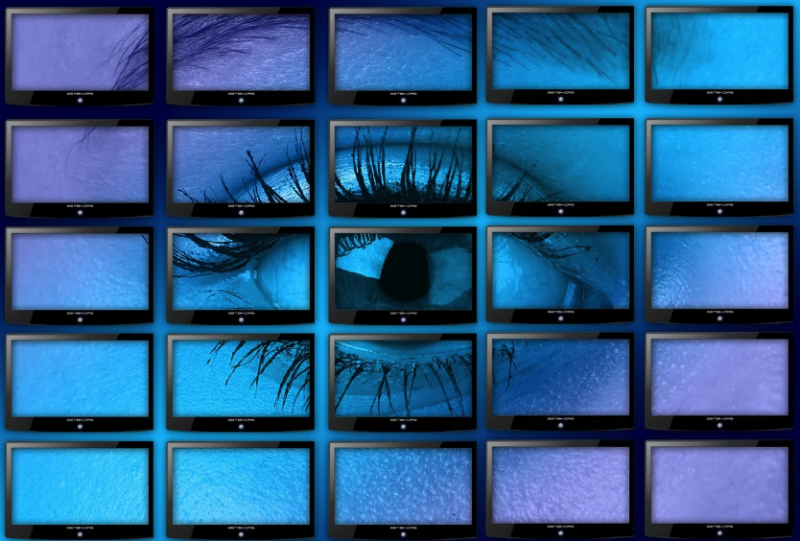 Our world is becoming a creepier place with each passing day.  Most of us just want to live our lives in peace without excessive governmental interference, but unfortunately the control freaks that are running things just can't help themselves.  Ultimately, they aren't going to be happy until they are able to watch, track, monitor and control virtually everything that we write, say and do.  This is one of the big reasons why they are gearing up to introduce "central bank digital currencies" all over the western world.  Such digital currencies will make it much easier for them to control us financially.  And a new tool that was just introduced by the UN will make it much easier for them to control what we write on the Internet…
The iVerify System Is Here
The UN's new fact-checking system is going to be a game changer, but so far the mainstream media is being really quiet about it.
Perhaps that is because they don't want millions of us to object to this sort of tyranny.
The UN developed iVerify in conjunction with big tech companies and Soros-funded organizations, and it will be used to crack down on "disinformation" and "hate speech" all over the globe…
The United Nations has unveiled an "automated" fact-checking service to counter so-called disinformation and hate speech on the internet in a project partnered with Big-Tech and Soros-funded organisations.

In response to what they brand as "online information pollution", which they claim is a "global challenge", the United Nations Development Programme (UNDP) has launched its iVerify platform to counter alleged disinformation and hate speech online.

The global body's "automated fact-checking tool", was developed in partnership with the United Nations International Computing Centre (UNICC), Facebook and Google-funded fact checker Meedan, the Meta-owned CrowdTangle, and the Soros-funded International Fact-Checking Network (IFCN).
Needless to say, this tool will not be used to crack down on points of view that Big Tech and George Soros agree with.
Instead, it will be used to crack down on those that choose to be independent thinkers, and that should greatly alarm all of us.
Of course iVerify is not the only very strange development that has been in the news in recent days…
"Hail The Size Of Softballs"
On June 14th, some areas of Arkansas were absolutely pounded by "softball-sized hail"…
Parts of Arkansas were affected by large hail as severe thunderstorms moved through the region on Wednesday, June 14.

Video recorded by Lailah Spearman from her porch in Royal, Arkansas, shows large hailstones littering her front yard as loud banging can be heard.

Spearman told Storyful that she was in her living room when the hail started. "It sounded like bombs going off, and we looked outside and saw huge softball-sized hail," she said.
And it turns out that some parts of northern Texas were also hit by "hail as large as softballs"…
Severe storms brought large hail, caused power outages, and delayed flights in North Texas. Some people reported hail as large as softballs.
In the old days, it was very rare for this sort of thing to happen.
But now it is no big deal because it happens all the time.
When hail gets this big, it can do some really serious damage.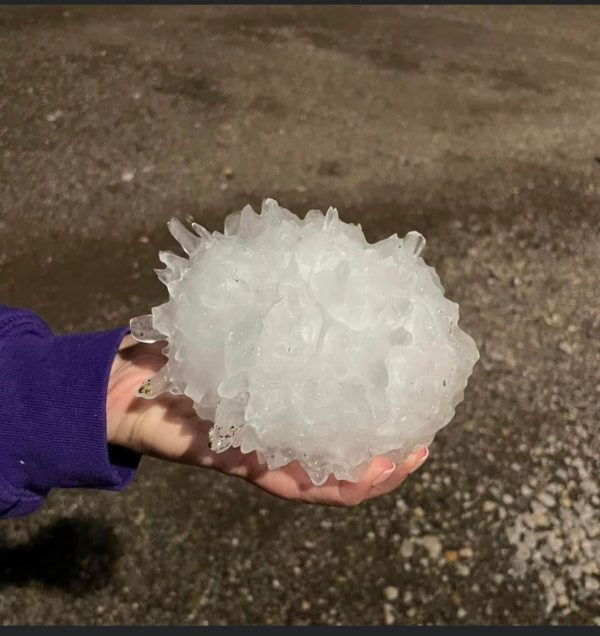 We were warned that this was coming.
Now it is here.
"Record High Temps Accompany Record Drought Swept South"
Unfortunately, all of that hail did little to ease the drought conditions in the middle of the nation.
Extremely hot temperatures quickly returned, and in some areas the heat index actually exceeded 120 degrees…
Parts of Texas and southern Louisiana are feeling like a steam room amid a dangerous heat wave that's set to last more than a week. Blistering heat and stifling humidity have already combined to push the heat index above 120 degrees in spots, posing a significant danger to vulnerable populations and those without adequate access to cooler environments.

The Lone Star State broke heat records on Thursday and Friday, and many more are expected to fall over the coming days.
Of course summer hasn't even begun yet.
So if ERCOT is already bracing for "record energy usage", what will things be like once we get deep into July and August?…
The blast of hot weather raises the potential for record energy usage, according to ERCOT, the council overseeing the flow of electric power to most of the state.

The heat wave will push the Texas energy grid to its brink, forcing ERCOT to issue a "weather watch" through June 21, which are posted when they forecast high demand.
We were warned that this was coming.
Now it is here.
"Decay In America – Is The Infrastructure Of America Beyond Repair?"
The spectacular collapse of a key section of I-95 in Philadelphia recently has put a spotlight on America's crumbling infrastructure.
It has now become a major political issue, but as an article posted on Yahoo News has pointed out, this is a crisis that has been building "for decades"…
Infrastructure in the United States has been at a breaking point for decades. The recent collapse of an overpass on the I-95 interstate in Philadelphia created a traffic nightmare for one of the country's busiest highways and shined a light on America's ongoing infrastructure problems.
For much more on all of this, please see my previous article entitled "America's Infrastructure Is Collapsing Right In Front Of Our Eyes".
We were warned that this was coming.
Now it is here.
"A Man Getting Pregnant"
The last item that I want to mention today is a very controversial trend in motherhood.
The following comes from a recent NPR article that profiled a 37-year-old transgender man that just got pregnant…
Kayden Coleman, 37, was surprised to learn he was pregnant.

In 2013, he had just had top surgery — a double mastectomy — and had temporarily stopped taking hormones for the procedure. Coleman, who is transgender, said doctors had told him he couldn't get pregnant. A few years later, assuming that he'd been taking hormones long enough to avoid another pregnancy, he found he was expecting again.

Today, he is raising two young daughters.
We were warned that this was coming.
Now it is here.
The pace of change in our society has accelerated to an absolutely blistering pace, and things are only going to get wilder in the years ahead.
Are you prepared for what is coming?
We all need to evaluate where we are physically, mentally, emotionally, financially and spiritually, because the times that are in front of us will greatly challenge everyone.
Michael's new book entitled "End Times" is now available in paperback and for the Kindle on Amazon.com, and you can check out his new Substack newsletter right here.
About the Author: My name is Michael and my brand new book entitled "End Times" is now available on Amazon.com.  In addition to my new book I have written six other books that are available on Amazon.com including "7 Year Apocalypse", "Lost Prophecies Of The Future Of America", "The Beginning Of The End", and "Living A Life That Really Matters". (#CommissionsEarned)  When you purchase any of these books you help to support the work that I am doing, and one way that you can really help is by sending copies as gifts to family and friends.  Time is short, and I need help getting these warnings into the hands of as many people as possible.  I have also started a brand new Substack newsletter, and I encourage you to subscribe so that you won't miss any of the latest updates.  I have published thousands of articles on The Economic Collapse Blog, End Of The American Dream and The Most Important News, and the articles that I publish on those sites are republished on dozens of other prominent websites all over the globe.  I always freely and happily allow others to republish my articles on their own websites, but I also ask that they include this "About the Author" section with each article.  The material contained in this article is for general information purposes only, and readers should consult licensed professionals before making any legal, business, financial or health decisions.  I encourage you to follow me on social media on Facebook and Twitter, and any way that you can share these articles with others is definitely a great help.  These are such troubled times, and people need hope.  John 3:16 tells us about the hope that God has given us through Jesus Christ: "For God so loved the world, that he gave his only begotten Son, that whosoever believeth in him should not perish, but have everlasting life."  If you have not already done so, I strongly urge you to invite Jesus Christ to be your Lord and Savior today.