Wal-Mart gets approximately one-fourth of all the merchandise that it sells from China, and Wal-Mart's CFO is warning that "higher tariffs will lead to higher prices for customers". In other words, U.S. consumers will soon be feeling a lot of pain. Over the last several decades, major retailers such as Wal-Mart have become increasingly dependent on exports from China, and U.S. consumers have loved the "low, low prices" because those rock bottom prices enabled our society to enjoy a greatly inflated standard of living. Of course in the process we were mortgaging our own economic future, because we have lost more than 60,000 manufacturing facilities and millions of good paying jobs since China first joined the WTO in 2001. But we didn't care because ultra-low prices felt good, and so our economy became increasingly integrated with China's economy. Well, now a trade war has begun and people all over America are demanding that we get tough with China. And without a doubt something needs to be done about China, but the process of decoupling from the Chinese economy is going to be exceedingly painful. We should have never allowed ourselves to become so dependent on China in the first place, and now the consequences for our past foolishness are going to be very bitter indeed.
Previously, I have warned that this trade war will be particularly painful for those on the bottom of the economic food chain, and now the CFO of Wal-Mart has confirmed that higher tariffs "will lead to higher prices for customers"…
Walmart has said that prices for shoppers will rise due to higher tariffs on goods from China, joining other retailers in warning consumers of cost hikes for imports.

'Higher tariffs will lead to higher prices for customers,' Walmart Chief Financial Officer Brett Biggs said on Thursday following the company's report on its first quarter results.
So what this means is that a hundred dollars will not go nearly as far as it once did when you are shopping at Wal-Mart.
And some of Wal-Mart's biggest vendors are also sounding the alarm. For example, just consider what Del Monte CEO Greg Longstreet just said…
Also, Walmart's vendors have started to raise prices, among them Del Monte Foods, which supplies fresh and packaged goods to Walmart, including mandarin oranges imported from China. Prices will go up again with tariffs rising.

'It´s not just tariffs. Transportation costs are up, labor costs are up. It´s an inflationary environment,' Del Monte CEO Greg Longstreet told Reuters on the sidelines of a conference. 'A lot of that's going to have to be passed on. The consumer is going to have to pay more for a lot of critical goods.'
Unfortunately, Longstreet is 100% correct.
The price of everything is going to go up in the months ahead, and this is particularly true when it comes to food prices.
Meanwhile, the trade war is really starting to hit hard in other parts of the economy as well. At this point, the largest producer of farm tractors in the world is no longer "cautiously optimistic"…
Deere & Co. is no longer "cautiously optimistic" as it has been for so long. The machinery giant reported lower-than-expected earnings and cut its annual guidance as its farmer customers shun major purchases amid uncertainty about demand for their products.

"Ongoing concerns about export-market access, near-term demand for commodities such as soybeans, and a delayed planting season in much of North America are causing farmers to become much more cautious about making major purchases," Chief Executive Officer Sam Allen said in a statement Friday.
If the U.S. and China are able to come to a trade agreement soon, that would greatly help things.
But at this juncture no new talks have even been scheduled because there really isn't anything to talk about…
Scheduling for the next round of negotiations is "in flux" because it is unclear what the two sides would negotiate, two sources briefed on the status of the talks said. China has not signaled it is willing to revisit past promises on which it reneged earlier this month, despite showing up for talks in Washington last week.

Both sides have dug in on their positions this week. China propped up its currency and cut U.S. pork orders, while state media took on an increasingly nationalistic message. The Trump administration, meanwhile, put Chinese telecommunications company Huawei and its affiliates on a business blacklist and banned it from the supply chain, actions it had shelved earlier in the trade talks to smooth relations.
When President Trump decided to use the "nuclear option" on Chinese telecommunications giant Huawei, that was a major turning point.
At this moment, it would be difficult to overstate how angry the Chinese are at the Trump administration. The Global Times is a mouthpiece for the Chinese government, and they just published a scathing editorial in which they accused Trump of "a declaration of war on China in the economic and technological fields". The following excerpt from that editorial comes from Zero Hedge…
Huawei is the symbol of China's ability to do independent research. As a private company, it is the forerunner of China's reform and opening-up. It has been deeply engaged in the development of global communications and become the leader of 5G technology. That Huawei will not lose to the US is significant for China's response to the US' strategic suppression.

The US has completely abandoned commercial principles and disregarded law. Its barbaric behavior against Huawei by resorting to administrative power can be viewed as a declaration of war on China in the economic and technological fields. It is time that the Chinese people throw away their illusions. Compromise will not lead to US goodwill.
A breakdown in relations with China is part of the long-term scenario that we have been anticipating. But we had hoped that it would be put off for as long as possible, because what is coming next is going to be very painful.
This isn't going to be just a trade war.
And in the long run, it isn't going to be just an "economic war" either.
Unless somebody can pull off a miracle, things between are two nations are likely to start spiraling downhill rather quickly. As the trade war escalates, the U.S. and China will take turns retaliating back and forth, and the entire globe is going to suffer as a result.
So let us hope for a miracle, because at this point the outlook for the months ahead is definitely quite bleak.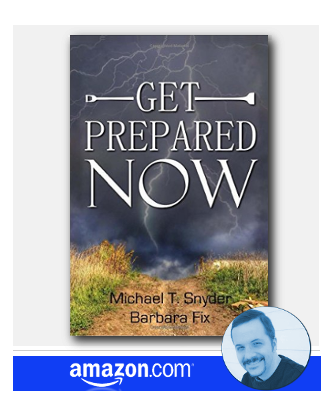 About the author: Michael Snyder is a nationally-syndicated writer, media personality and political activist. He is the author of four books including Get Prepared Now, The Beginning Of The End and Living A Life That Really Matters. His articles are originally published on The Economic Collapse Blog, End Of The American Dream and The Most Important News. From there, his articles are republished on dozens of other prominent websites. If you would like to republish his articles, please feel free to do so. The more people that see this information the better, and we need to wake more people up while there is still time.