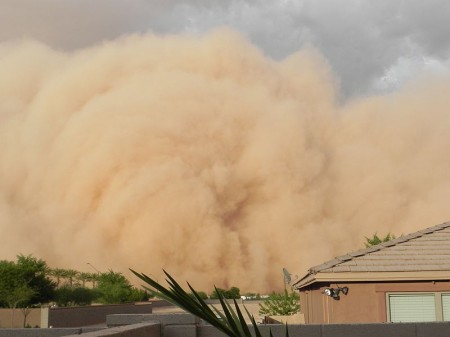 A MASSIVE dust storm has swept across Phoenix, Arizona, as aerial footage showed a giant cloud of dust engulfing the city, leaving thousands without power.
The national weather service issued a warning about the conditions, and advised motorists to pull over if the blowing dust affected their visibility.
Known as a "Haboob", the intense storms can generate winds of up to 40 miles per hour.
More than 11,000 people have lost power, AZCentral.com reports.
(Read the rest of the story here…)