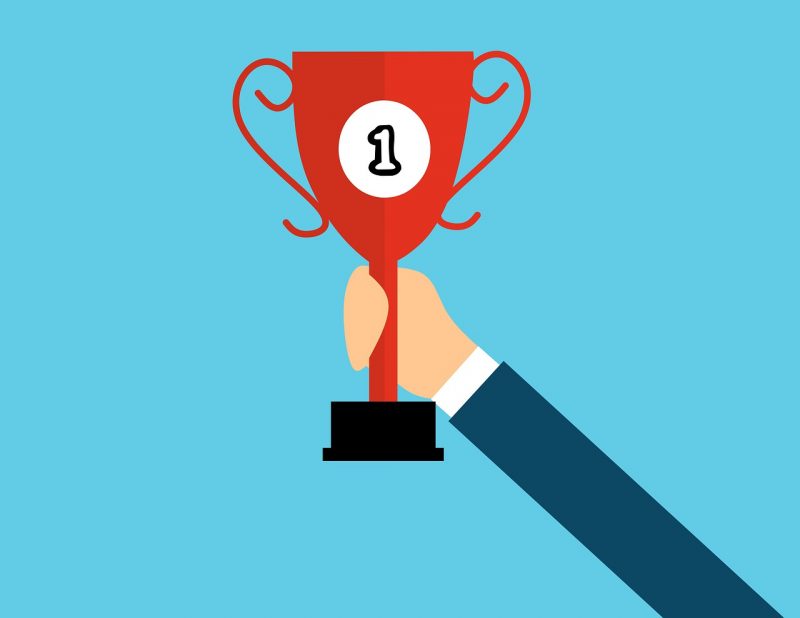 Whenever it seems like this country can't possibly sink any lower, we always seem to find a way to top ourselves.  According to a report that was just released by the Centers for Disease Control and Prevention, cases of chlamydia, gonorrhea, and syphilis in the United States reached the highest level ever recorded in 2019.  Thanks to the popularity of Internet "dating apps", there has been a boom in casual sex in recent years, and this has resulted in a tsunami of STD cases that is absolutely unprecedented in our history.  Needless to say, this is not a sign of a healthy society.
Of course things were not always this bad.  In fact, if you go back to the early days of the Bush administration, syphilis had almost been entirely wiped out, and cases of chlamydia and gonorrhea were at very low levels…
"Less than 20 years ago, gonorrhea rates in the U.S. were at historic lows, syphilis was close to elimination, and advances in chlamydia diagnostics made it easier to detect infections," said Raul Romaguera, DMD, MPH, acting director for CDC's Division of STD Prevention in a written statement.

"That progress has since unraveled."
Unfortunately, the landscape has completely changed since that time.  Just check out these numbers…
Data showed 1.8 million cases of chlamydia, 616,000 cases gonorrhea and 129,000 cases of syphilis.

Comparatively, in 2000, there were 709,000 cases of chlamydia, 363,000 cases gonorrhea and 31,000 cases of syphilis.
There are a lot of things that we want America to be great at, but spreading sexually-transmitted diseases is not one of them.
And the numbers tell us that cases have been rising at a particularly frightening pace since 2015…
For 2019, health departments across the U.S. reported 1.8 million cases of chlamydia, an almost 20% increase since 2015; 616,392 cases of gonorrhea, more than 50% higher than 2015, and 129,813 cases of all stages of syphilis, a whopping 70% increase, the CDC said.
So why is this happening?
Well, an NPR article on this subject is pointing out that dating apps have made finding casual sex easier than ordering a pizza…
There are many factors that contribute to the rise of STDs, and syphilis in particular.

In the gay community in San Francisco, for example, the rise of mobile dating apps like Grindr and Tinder made finding a date "faster than getting pizza delivered to your home," says Dan Wohlfeiler, an STD prevention specialist and co-founder of Building Healthy Online Communities, which uses these apps to improve gay men's health.
These dating apps are particularly popular among young people and in the gay community, and this is clearly showing up in the case numbers…
Additionally, gay and bisexual men and younger people also faced an increased burden. According to the report, gay and bisexual men made up nearly half of all 2019 primary and secondary syphilis cases and had gonorrhea rates that were 42 times higher than heterosexual men in some areas, whereas people aged 15 to 24 years accounted for 61% of chlamydia cases and 42% of gonorrhea cases.
It is important to keep in mind that chlamydia, gonorrhea, and syphilis are just three pieces of a much larger puzzle.
According to the CDC, there are dozens of STDs currently spreading in the United States.  Approximately 20 million new STD infections occur in the U.S. every single year, and at any moment in time approximately 110 million Americans are dealing with a sexually-transmitted disease…
Sexually transmitted diseases (STDs) have long been a formidable challenge for public health. CDC estimates that approximately 20 million new STD infections occur in the United States each year, and that more than 110 million total (new and existing) people are infected at any given time. These infections also are an economic drain on the U.S. healthcare system. Data suggest the direct cost of treating STDs in the United States is nearly $16 billion annually. Even more concerning, some STDs are becoming increasingly resistant to antimicrobials used to treat them.
According to Google, the current population of the United States is 328 million.
So if you have casual sex with some random person, there is a more than one in three chance that person will be infected.
Meanwhile, a Gallup survey just discovered that the percentage of Americans that consider themselves to be a member of a church, synagogue, or mosque has hit an all-time low…
Americans' faith in organized religion continues to trend down at an accelerated pace. A new poll from Gallup shows for the first time since the public opinion polling company began asking questions in 1937, the number of Americans who view themselves as members of a church, synagogue, or mosque has plunged below 50%. Keep in mind, in 1937, when Gallup first asked the question, 73% went to church, synagogue, or mosque.

America is losing its religion, and this trend of a more secular state has been accelerating since the Dot Com Bust (the early 2000s). The poll found 47% of Americans said they were a part of a church, synagogue, or mosque, down from 50% in 2018 and 70% in 1999.
So that means that over roughly the same period of time that the number of cases of chlamydia, gonorrhea, and syphilis has more than doubled, the percentage of Americans that belong to a church, synagogue, or mosque has plunged from 70 percent to 47 percent.
America is changing, and not for the better.
Needless to say, if we stay on the path that we are currently on, things will not end well for us.
Unfortunately, most of the population is not interested in listening to voices such as mine.
Instead, most Americans are living their lives as if our society's seemingly endless party can continue indefinitely, but each new day brings us even closer to our moment of reckoning.
***Michael's new book entitled "Lost Prophecies Of The Future Of America" is now available in paperback and for the Kindle on Amazon.***
About the Author: My name is Michael Snyder and my brand new book entitled "Lost Prophecies Of The Future Of America" is now available on Amazon.com.  In addition to my new book, I have written four others that are available on Amazon.com including The Beginning Of The End, Get Prepared Now, and Living A Life That Really Matters. (#CommissionsEarned)  By purchasing the books you help to support the work that my wife and I are doing, and by giving it to others you help to multiply the impact that we are having on people all over the globe.  I have published thousands of articles on The Economic Collapse Blog, End Of The American Dream and The Most Important News, and the articles that I publish on those sites are republished on dozens of other prominent websites all over the globe.  I always freely and happily allow others to republish my articles on their own websites, but I also ask that they include this "About the Author" section with each article.  The material contained in this article is for general information purposes only, and readers should consult licensed professionals before making any legal, business, financial or health decisions.  I encourage you to follow me on social media on Facebook, Twitter and Parler, and any way that you can share these articles with others is a great help.  During these very challenging times, people will need hope more than ever before, and it is our goal to share the gospel of Jesus Christ with as many people as we possibly can.