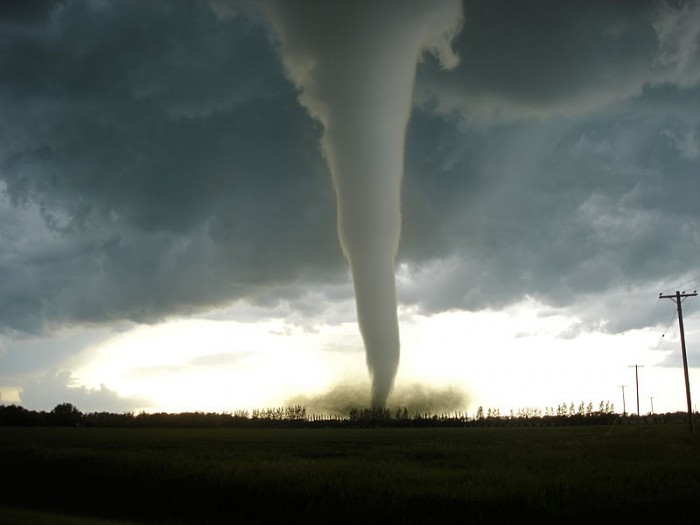 The massive tornado that roared across the Canadian province of Manitoba late Monday was on the ground for nearly 3 hours — likely one of the longest-lasting on record in Canada and perhaps the world. No injuries or deaths were reported.
The longest tornado recorded is the infamous Tri-State tornado that lasted for about 3.5 hours, ravaging the Midwest in March 1925 and leaving hundreds of people dead in its wake.
"The path length distance of the Manitoba tornado might be shorter, but the duration may be comparable," Randy Cerveny, rapporteur of climate and weather extremes for the World Meteorological Organization, said, referring to reports that the Canadian tornado may not have moved as far distance wise as the 1925 twister.
(Read the rest of the story here…)