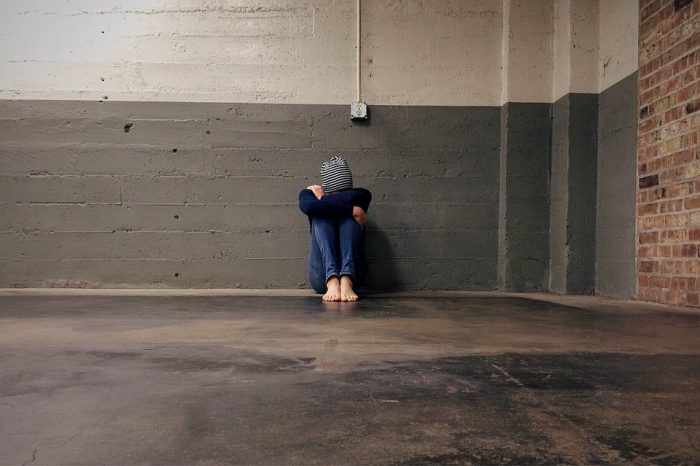 If the economy is doing just fine, then why is homelessness at levels not seen "since the Great Depression" in major cities all over the country? If the U.S. economy was actually in good shape, we would expect that the number of people that are homeless would be going down or at least stabilizing. Instead, we have a growing national crisis on our hands. In fact, within the past two years "at least 10 cities or municipal regions in California, Oregon and Washington" have declared a state of emergency because the number of homeless is growing so rapidly.
Things are particularly bad in southern California, and this year the Midnight Mission will literally be feeding a small army of people that have nowhere to sleep at night…
Thanksgiving meals will be served to thousands of homeless and near-homeless individuals today on Skid Row and in Pasadena and Canoga Park amid calls for donations and volunteers for the rest of the year.

The Midnight Mission will serve Thanksgiving brunch to nearly 2,500 homeless and near-homeless men, women and children, according to Georgia Berkovich, its director of public affairs.
Overall, the Midnight Mission serves more than a million meals a year, and Berkovich says that homelessness hasn't been this bad in southern California "since the Great Depression"…
Berkovich said the group has been serving nearly 1 million meals a year each year since 2013.

"We haven't seen numbers like this since the Great Depression," she said.
And of course the official numbers confirm what Berkovich is claiming. According to an article published earlier this year, the number of homeless people living in Los Angeles County has never been higher…
The number of homeless people in Los Angeles has jumped to a new record, as city officials grapple with a humanitarian crisis of proportions remarkable for a modern American metropolis.

Municipal leaders said that a recent count over several nights found 55,188 homeless people living in a survey region comprising most of Los Angeles County, up more than 25% from last year.
If the California economy is truly doing well, then why is this happening?
We see the same thing happening when we look at the east coast. Just check out these numbers from New York City…
In recent years the number of homeless people has grown. Whereas rents increased by 18% between 2005 and 2015, incomes rose by 5%. When Rudy Giuliani entered City Hall in 1994, 24,000 people lived in shelters. About 31,000 lived in them when Mike Bloomberg became mayor in 2002. When Bill de Blasio entered City Hall in 2014, 51,500 did. The number of homeless people now in shelters is around 63,000.
For New York, this is the highest that the homeless population has been since the Great Depression, and city leaders are trying to come up with a solution.
Meanwhile, things are so bad in Seattle that "400 unauthorized tent camps" have popped up…
Housing prices are soaring here thanks to the tech industry, but the boom comes with a consequence: A surge in homelessness marked by 400 unauthorized tent camps in parks, under bridges, on freeway medians and along busy sidewalks. The liberal city is trying to figure out what to do.
Are you noticing a theme?
Homelessness is at epidemic levels all over the U.S., and this crisis is getting worse with each passing day. Some communities are trying to care for their growing homeless populations, but others are simply trying to force them to go somewhere else. They are doing this by essentially making it illegal to be homeless. In some cities it is now a crime to engage in "public camping", to "block a walkway" or to create any sort of "temporary structure for human habitation". These laws specifically target the homeless, and they are very cruel.
Many of us tend to picture the homeless as mostly lazy older men that don't want to work and that instead want to drink or do drugs all day.
But the truth is that women and children make up a significant percentage of the homeless. In fact, the number of homeless children in our country has increased by about 60 percent since the end of the last recession.
And there are thousands upon thousands of military veterans that are homeless. For example, a 34-year-old man named Johnny that served in the Marine Corps recently used his last 20 dollars to buy fuel for a woman that had run out of gas and was stranded along I-95 in Miami…
Pulled over on the side of I-95, McClure, 27, was approached by a homeless man named Johnny. She was apprehensive at first, but Johnny told her to get back into her car and to lock the doors while he walked to get her help. He went to a nearby gas station, used his last $20 fill a can and brought it back to fill up her car.

Grateful, but without a dollar to repay him, McClure promised she would come back with something.

In the weeks since, she's returned to the spot along I-95 where Johnny stays with cash, snacks and Wawa gift cards. Each time she's stopped by with her boyfriend, Mark D'Amico, they've learned a bit more about Johnny's story, and become humbled by his gratitude.
Deciding that they wanted to do even more for Johnny, they started a GoFundMe page for him and have since raised approximately $250,000.
So it looks like there is going to be a happy ending to Johnny's story, but the truth is that more people are falling into homelessness with each passing day.
If things are this bad now, how much worse will they become as the economy really starts slowing down? Already, we have shattered the all-time yearly record for retail store closings, and we still have more than a month to go. The following is from a CNN article entitled "Is This The Last Black Friday?"…
A record number of store closures — 6,735 — have already been announced this year. That's more than triple the tally for 2016, according to Fung Global Retail and Technology, a retail think tank.

And there have been 620 bankruptcies in the sector so far this year, according to BankruptcyData.com, up 31% from the same period last year. Prominent names such as Toys R Us, Gymboree, Payless Shoes and RadioShack have all filed this year, and Sears Holdings (SHLD), which owns both the iconic Sears and Kmart chains, has warned there is "substantial doubt" it can remain in business.
Sadly, analysts are projecting that the number of store closings could be as high as 9,000 next year.
Yes, there are some areas of the country that are doing well right now, but there are many others that are not.
Let us always remember to have compassion on those that are struggling, because someday we may be the ones that end up needing some help.
Michael Snyder is a Republican candidate for Congress in Idaho's First Congressional District, and you can learn how you can get involved in the campaign on his official website. His new book entitled "Living A Life That Really Matters" is available in paperback and for the Kindle on Amazon.com.