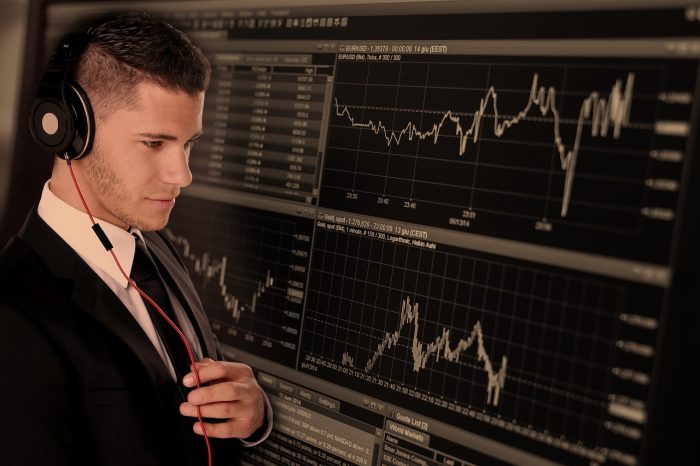 Stocks are falling again, and many believe that this new crisis is only just beginning. After a disappointing end to last week, a lot of investors were hoping for a bounce to start this week, but so far that has not materialized. As I write this article, all the big markets in Asia are down, and it looks like it is going be be a rough morning for Wall Street. Of course we probably won't see too much movement as global markets wait to see what happens on Tuesday, and those results could potentially move things up or down substantially. Ultimately, I have a feeling that Wall Street will not be too happy if control of Congress is divided, because that would almost certainly mean that very little will get accomplished in Washington for the next two years. Instead, we will likely see even more bickering and fighting than we are seeing now.
But no matter what happens in the short-term, a lot of experts are convinced that the big market crash that everyone has been waiting for is finally here.
One of those experts is David Stockman.
Stockman is a former member of Congress, and he was the Director of the Office of Management and Budget under President Ronald Reagan. These days he is a frequent contributor on CNBC, and he recently told the network that there will be "a 40 percent stock market plunge"…
David Stockman warns a 40 percent stock market plunge is closing in on Wall Street.

Stockman, who served as President Reagan's Office of Management and Budget director, has long warned of a deep downturn that would shake Wall Street's most bullish investors. He believes the early rumblings of that epic downturn is finally here.
Because our financial system is even more leveraged today than it was in 2008, a plunge of that magnitude would be absolutely disastrous. Virtually everyone would need a "bailout" at that point, and economic activity would decline dramatically as the flow of credit dried up almost completely.
Needless to say, we would find ourselves in a very harsh recession very rapidly, and that is another thing that Stockman is anticipating…
"We're going to be in a recession, and we're going to have another market correction which will be pretty brutal," Stockman said.
Of course Stockman is far from alone. Another economic expert that is warning of an imminent crisis is Mish Shedlock…
In the last 10 years not a single fundamental economic flaw has been fixed in the US, Europe, Japan, or China. The Fed was behind the curve for years contributing to the bubble. Massive rounds of QE in the US, EU, and Japan created extreme equity and junk bond bubbles. Trump's tariffs are ill-founded as is Congressional spending wasted on war.

Potential Catalysts

Junk Bond Bubble Bursting
Equity Bubble Bursting
Italy
Tariffs
Brexit
Pensions
Housing
China

Many will blame the Fed. The Fed is surely to blame, but it is prior bubble-blowing policy, not rate hikes now that are the problem.
Shedlock has correctly identified a number of factors that could act as "catalysts" for this crisis. The truth is that signs of trouble are all around us, and it is only going to take a very small nudge to push us off of a very steep cliff.
Instead of fixing our long-term problems in 2008, our leaders patched up the current system and started reinflating the bubble.
Now we have created the largest financial bubble in all of human history, and the only way to keep it from imploding is to inflate it even more.
On some level, just about everyone knows that this story is going to end badly, and that a horrifying economic downturn is ahead of us.
Just look at what General Motors is doing. Even though the U.S. economy has supposedly been "doing well", they just offered a buyout to 18,000 of their employees because they want "to act ahead of the next economic downturn"…
And yet, despite its strong position, Automotive News reports that GM plans to offer about 18,000 employees a voluntary buyout. The offer will only be extended to salaried employees who have worked at the company for at least 12 years, and eligible employees have until November 19 to decide whether to accept or not.

But why would GM reduce its workforce when it's doing so well? With sales in the U.S. and China slowing down, hybrid and electric vehicles growing increasingly popular, and automated driving technology finding its way to more vehicles, GM sees a lot of change on the horizon. It's also worried about the potential for another recession, and it wants to act ahead of the next economic downturn.
Earlier today, I received an email from one of my readers that really made me think.
He expressed his belief that a great economic crisis is rapidly approaching, and he wanted to know how he could help warn people about what is coming.
I wasn't sure what to tell him.
At this point, the elite know what is coming and they are feverishly preparing for it. The "smart money" is pulling out of stocks at an unprecedented pace, and the ingredients for a "perfect storm" are definitely coming together.
But most ordinary Americans have bought into the false narrative that everything is going to be okay somehow.
Sadly, everything is not going to be okay, and a lot of people are going to be completely overwhelmed by the very painful times that are coming.
About the author: Michael Snyder is a nationally syndicated writer, media personality and political activist. He is publisher of The Most Important News and the author of four books including The Beginning Of The End and Living A Life That Really Matters.
The Last Days Warrior Summit is the premier online event of 2018 for Christians, Conservatives and Patriots. It is a premium members-only international event that will empower and equip you with the knowledge and tools that you need as global events begin to escalate dramatically. The speaker list includes Michael Snyder, Mike Adams, Dave Daubenmire, Ray Gano, Dr. Daniel Daves, Gary Kah, Justus Knight, Doug Krieger, Lyn Leahz, Laura Maxwell and many more. Full summit access will begin on October 25th, and if you would like to register for this unprecedented event you can do so right here.