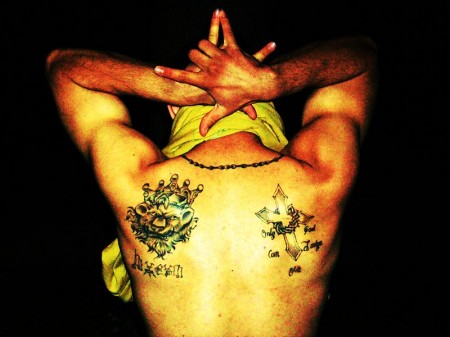 Did you know that the number of illegal immigrants that enter Texas each week is greater than the number of babies being born to citizens of that state? The mainstream media is shining the spotlight very brightly on all of the children that are coming over, and there is a reason for that. They are trying to tug on our heartstrings. But there is another part of the story that you aren't hearing much about. By refusing to protect our borders, Barack Obama has allowed hundreds of thousands of gang members to illegally enter the United States and settle in our major cities. In many communities, gang activity is already wildly out of control, and someday our cities will burn because of the foolishness of the federal government.
The Obama administration knows that one out of every five illegal immigrants has a criminal record. And we are not just talking about illegal immigrants taking "upskirt photos" of women like just happened in Texas. We are also talking about rapists, murderers, drug dealers and hardcore gang members.
According to Texas state Senator Dan Patrick, illegal immigrants have been formally charged with nearly half a million crimes in his state over the past four years alone. And he also says that there are "at least 100,000 illegal immigrant gang members" living in his state right now…
Hours before Texas Gov. Rick Perry announced he would send National Guard troops to the border, Texas state Senator Dan Patrick said there are at least 100,000 illegal immigrant gang members in the state.

On Monday's The Laura Ingraham Show, Patrick, who is also the Republican candidate for lieutenant governor, said from 2008 to 2012, 143,000 illegal immigrant criminals were arrested and jailed in Texas. He said these were "hardened criminals, gang members, and other criminals that we identified as being in Texas illegally."

"We charged them with 447,000 crimes, a half-million crimes in four years, just in Texas, including over 5,000 rapes and 2,000 murders," Patrick said. "We estimate we have 100,000 gang members here illegally."
Why won't Obama do anything to stop this madness?
There are at least 70,000 gang members living in Obama's home city of Chicago. Other estimates put that number closer to 100,000. But everyone agrees that it is a number that is growing every day.
So it shouldn't surprise any of us that at least 40 people were shot in Chicago over one recent July weekend.
I just fear for what Chicago will look like when things get really bad in this country. Many of our major cities are literally being transformed into tinderboxes that could erupt in flames at any time.
Overall, there are now approximately 1.4 million gang members living in the United States according to the FBI. But that number is actually a few years old now, so the true number is undoubtedly far higher at this point.
(Read the rest of the story here…)