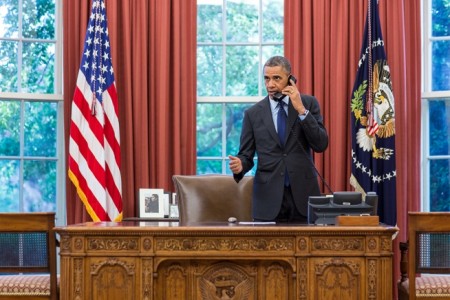 President Obama asked Congress Thursday for $500 million to train and arm members of opposition forces in Syria, part of an effort to stem insurgent violence that has spilled over into neighboring Iraq.
The proposed assistance can "help defend the Syrian people, stabilize areas under opposition control and facilitate the provision of essential services, counter terrorist threats, and promote conditions for a negotiated settlement," the administration said in a report to Congress.
Potential recipients of the money — opponents of the Syrian government headed by Bashar al-Assad — will be vetted, said the formal funding request that Obama submitted to Congress.
(Read the rest of the story here…)