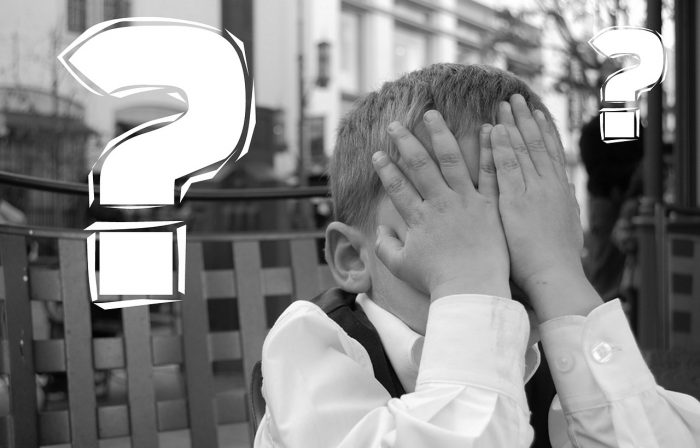 The Dow Jones Industrial Average plummeted another 496 points on Friday as panicked investors continue to pull billions of dollars out of the stock market. With less than two weeks to go until Christmas, the markets are not supposed to be experiencing this kind of turmoil, but it is happening and there is no end in sight. During the fourth quarter of 2018, we have already seen the S&P 500 fall 11 percent. Even if it doesn't go down any further, that will be the worst quarter in 7 years. And of course the S&P 500 is not alone – at this point all of the major indexes are officially in correction territory. Things are certainly getting quite frightening on Wall Street, and many believe that the worst is yet to come.
Despite widespread assurances from the mainstream media that the wise thing to do is to keep your money in the market, investors are pulling money out of equities at a near record pace…
Jittery investors yanked a record $39 billion from global equities in the latest week, according to a Bank of America Merrill Lynch report released Friday. That included $28 billion that exited US stocks, the second-highest on record. And a record $8.4 billion was pulled from investment grade bonds.
The "race for the exits" that we have been witnessing really is turning into a bit of a stampede, and once panic starts to spread it can be very difficult to stop it.
So why is all of this happening?
Well, one market strategist told CNN that "something is wrong here" and that his firm cannot deny that we are in a "global slowdown"…
Markets were dinged by a batch of negative corporate and economic developments, especially weak growth numbers out of China and Europe.

"Something is wrong here. There is this global slowdown. We can't deny it," said Michael Block, market strategist at Third Seven Advisors, a private wealth management firm.
We most certainly are in a global economic slowdown, and this is something that I have been telling my readers for months.
On Friday, we got more troubling numbers out of China. The following comes from CNBC…
China reported industrial output and retail sales growth numbers for November that missed expectations. This is the latest sign shown by China that its economy may be slowing down. The data also underscored the rising risks to China's economy as Beijing works to resolve an ongoing trade war with the U.S.

"The economic data continues to bear out growth is slowing," said Tom Martin, senior portfolio manager at Globalt. "There is still a lot of positive positioning out there. As the data continues to slow, people are feeling less comfortable with that and start to sell."
Markets tend to go down a whole lot faster than they go up, and the losses are really starting to pile up.
Here is how Zero Hedge summarized the carnage that we have witnessed over the last several months…
Dow -10.5% from highs
S&P -11.3% from highs – lowest weekly close since March 2018
Nasdaq Comp -14.6% from highs
Trannies -17.8% from highs – Nov 2017 lows, worst 2-week drop since Aug 2011
Russell 2000 -18.5% from highs – lowest since Sept 2017
Financial stocks have been getting hit particularly hard.
S&P financials have now declined 20.3 percent from the 52-week high, and that officially puts them in bear market territory.
The S&P bank index has fallen even farther. It is now down 24 percent from the 52-week high, and global banking stocks overall have been absolutely crashing.
Banking stocks led the way down in 2008, and now it is happening again.
This is very quickly becoming an extremely serious situation. Trillions upon trillions of dollars worth of "paper wealth" is evaporating all over the globe, and we are witnessing disappointing economic numbers just about everywhere.
We will see what happens on Wall Street next week. The second half of December is normally a very sleepy time for the markets, but that may not happen this year. Volatility has returned with a vengeance, and we have already set an all-time record in 2018 for big moves of the VIX…
The S&P 500 has averaged a daily range of 2 percent for the month, while the Dow Jones Industrial Average has closed with triple-digit moves in all but three sessions.

Big moves have pushed the VIX to a record 13 one-day moves of more than 20 percent this year.
Over the past few years, a lot of Americans have become deeply complacent, and that is a huge mistake. Just because our long-term financial problems were delayed does not mean that they were canceled.
The truth is that nothing has changed as far as the long-term outlook is concerned. Without a doubt we will pay a very great price for our mistakes, and a day of reckoning is inevitably coming.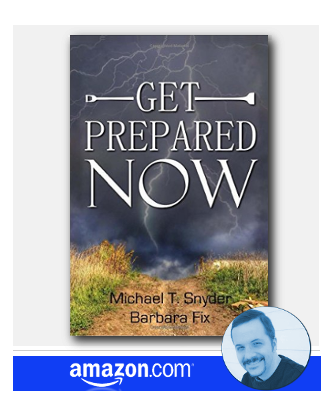 About the author: Michael Snyder is a nationally-syndicated writer, media personality and political activist. He is the author of four books including Get Prepared Now, The Beginning Of The End and Living A Life That Really Matters. His articles are originally published on The Economic Collapse Blog, End Of The American Dream and The Most Important News. From there, his articles are republished on dozens of other prominent websites. If you would like to republish his articles, please feel free to do so. The more people that see this information the better, and we need to wake more people up while there is still time to do so.