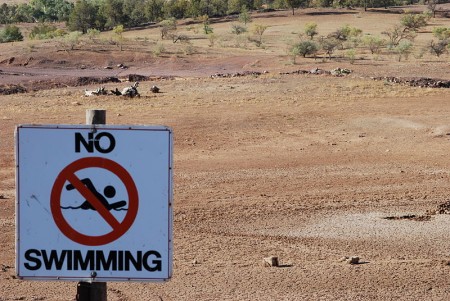 War, famine, mass extinctions and devastating plagues – all of these are coming unless some kind of miraculous solution is found to the world's rapidly growing water crisis.  By the year 2030, the global demand for water will exceed the global supply of water by an astounding 40 percent according to one very disturbing U.S. government report.  As you read this article, lakes, rivers, streams and aquifers are steadily drying up all over the planet.  The lack of global water could potentially be enough to bring about a worldwide economic collapse all by itself if nothing is done because no society can function without water.  Just try to live a single day without using any water some time.  You will quickly realize how difficult it is.  Fresh water is the single most important natural resource on the planet, and we are very rapidly running out of it.  The following are 25 shocking facts about the Earth's dwindling water resources that everyone should know…
#1 Right now, 1.6 billion people live in areas of the world that are facing "absolute water scarcity".
#2 Global water use has quadrupled over the past 100 years and continues to rise rapidly.
#3 One recent study found that a third of all global corn crops are facing "water stress".
#4 A child dies from a water-related disease every 15 seconds.
#5 By 2025, two-thirds of the population of Earth will "be living under water stressed conditions".
#6 Due to a lack of water, Chinese food imports now require more land than the entire state of California.
#7 At this point, the amount of water that China imports is already greater than the amount of oil that the United States imports.
#8 Approximately 80 percent of the major rivers in China have become so polluted that they no longer support any aquatic life at all.
#9 The Great Lakes hold about 21 percent of the total supply of fresh water in the entire world, but Barack Obama is allowing water from those lakes "to be drained, bottled and shipped to China" at a frightening pace.
(Read the rest of the story here…)